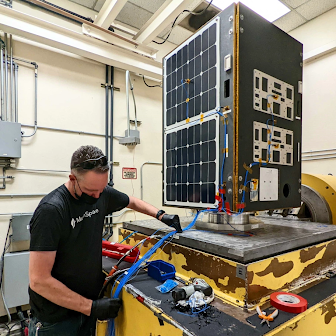 The DIU is partnering with the U.S. Air Force Life Cycle Management Center (AFLCMC)'s Weather Systems Branch for the initiative, looking to source high resolution (spatial and temporal) global weather data from commercial platforms.
Weather sensing
With those five companies, the DIU's Global Weather Sensing project will include satellite constellations with remote sensing technology, ground-based commercial networks with specific weather parameter sensing and IoT technology, and airborne commercial platforms that sense weather parameters.
One requirement is that the resultant data sources and interfaces will meet U.S. Air Force (USAF) and Department of Defense (DoD) operational needs. Specifically, they will be compatible with the USAF's Weather Virtual Private Cloud.
Data collected during this pilot will be made accessible for use in government-run Observing System Simulation Experiments, says the DIU. It may also be used for machine learning, data curation and model training, to help improve the USAF weather community's suite of operational models.
Apparently, the DoD is prioritizing solutions that provide data from outside the continental United States, it says.
"We are striving to develop and provide capabilities to the Air Force and across the DoD that create not only an information advantage, but most importantly provide a decision advantage over near-peer competitors," said John Dreher, Materiel Leader, Weather Systems Branch, AFLCMC.

"With the help of DIU, we're accelerating the delivery of commercial weather sensing technology to meet the operational need."
DIU
The DIU describes each of the contract recipients as follows:
Greensight – Greensight's WeatherHive is a new type of atmospheric monitoring technology system that uses nano-sized drones to directly measure atmospheric conditions.
Muon Space – Muon Space designs, builds, and operates small satellites and scientific instruments to better understand and react to our changing planet.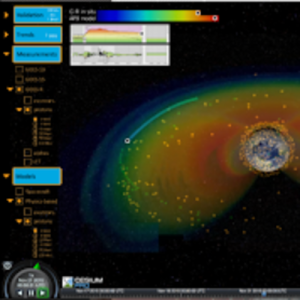 NextGen Federal Systems – NextGen Federal Systems, will develop the Market Environmental Data for Intelligent Applications (MEDIA) prototype to curate commercially offered weather data and develop machine learning workflows and models for Air Force Weather (AFW), see right.
Tomorrow.io – Tomorrow.io will develop and use microwave (MW) radiometer sensing technology on small satellites in Low Earth Orbit to assess weather in Earth's atmosphere.
Windborne Systems – WindBorne designs, builds, and operates a constellation of long-duration smart weather balloons providing global in-situ weather observations.
Image: Muon Space – Muon Space Test Apparatus and associated equipment
See also: Satellite-based Earth Observation data market worth $1.6 billion