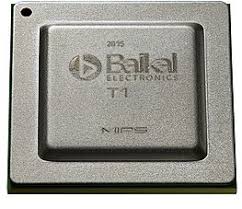 The plan is due to be finalised and sent to the prime minister for approval on Thursday.
Following Russia's invasion of Ukraine, the US put a ban on companies selling chips, and the technologies to make chips, to Russia.
TSMC and Samsung, which have acted as foundries for Russian chips, will no longer supply them following the US ban.
Russia will be able to get chips from China but nothing more advanced than 28nm.