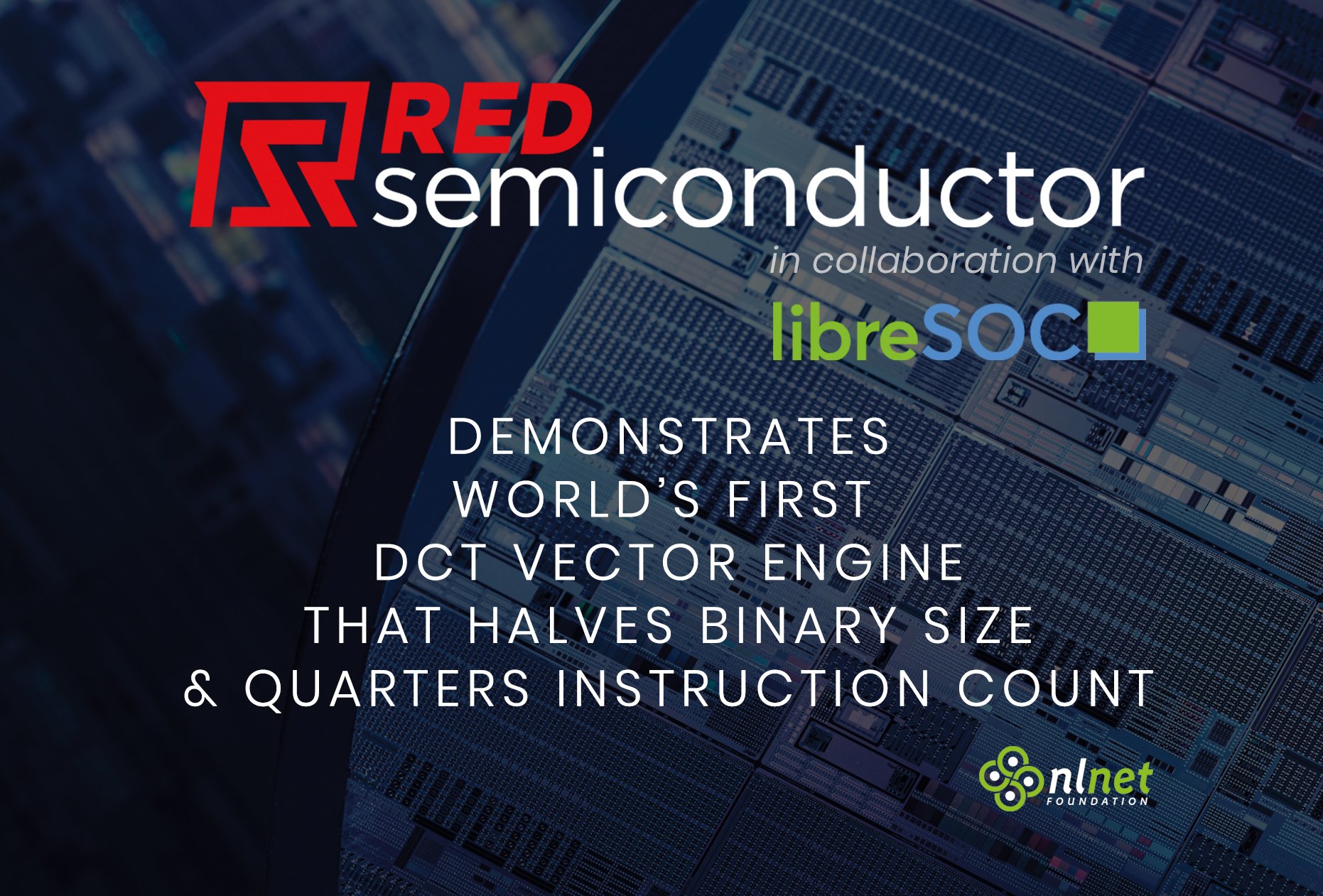 This required the team to develop the world's first fully in-place Discrete Cosine Transform (DCT) Vector Engine, dramatically reducing instruction count.
DCT is one of the fundamental and most frequently used computing operations throughout all modern applications, including high-quality audio, video and networking.
Collaborating with Libre-SOC and completing a European grant project funded by NLnet, the company showed 75% reduction in instruction count and 50% reduction in binary size for video and audio CODECs compared with similar functions running on traditional (x86 or ARM) architectures.
Through Libre-SOC's libre development programme, funded by research grants from public benefit organisation NLnet and the European Commission's Next Generation Internet initiative, it was also shown that the time taken by software developers to implement and optimise these computationally-intense algorithms was much less than with other architectures thanks to their Draft SVP64 POWER-based instruction set, currently submitted to the OpenPOWER Foundation.
The SVP64 extension to POWER ISA and Vector+1 vectorisation precursor has already been shown in proof-of-concept simulation to execute routines including Bitmanipulation, Video, Audio, and Javascript rounding, with significantly reduced instruction count translates in very significant energy savings, as well as more responsive and fluent user experience.
"It is very rare to see these kinds of leaps in performance and efficiency", says Michiel Leenaars, director of strategy at NLnet foundation, "normally improvements are much more gradual, but applying the vector paradigm in the Libre-SOC project really delivers a big leap."
RED Semiconductor is partnering with customers seeking to exploit the benefits of the performance gains, secure hardware auditability and reduced power consumption in a specific application, and its Vantage chipset family will also be made available for general broad market computing applications.