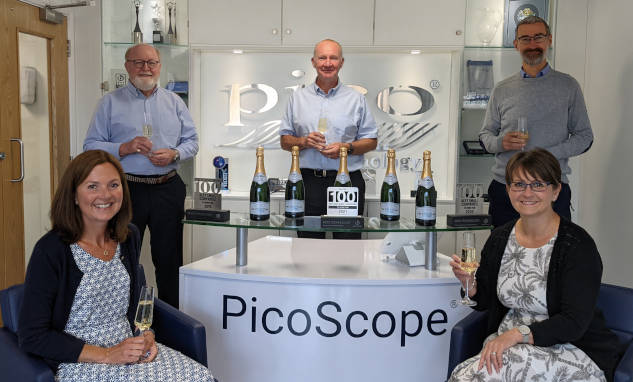 The St Neots company designs and makes 'Pico Scope' PC oscilloscopes, PC data loggers and automotive diagnostics tools in the UK. It employs over 170 people worldwide.
"I would like to thank the team at Pico, our customers and suppliers and our partners worldwide for their contribution to our story." said Pico MD Alan Tong. "Since our foundation in 1991, the company has grown every year, contributing to the local and national economy. I believe that this award reflects not only our own success, but also the continuing importance of the UK's manufacturing and technology sectors, especially throughout the tough last couple of years during the pandemic. "
The award was for achievements in International Trade.
Photo: Pico Technology board of directors