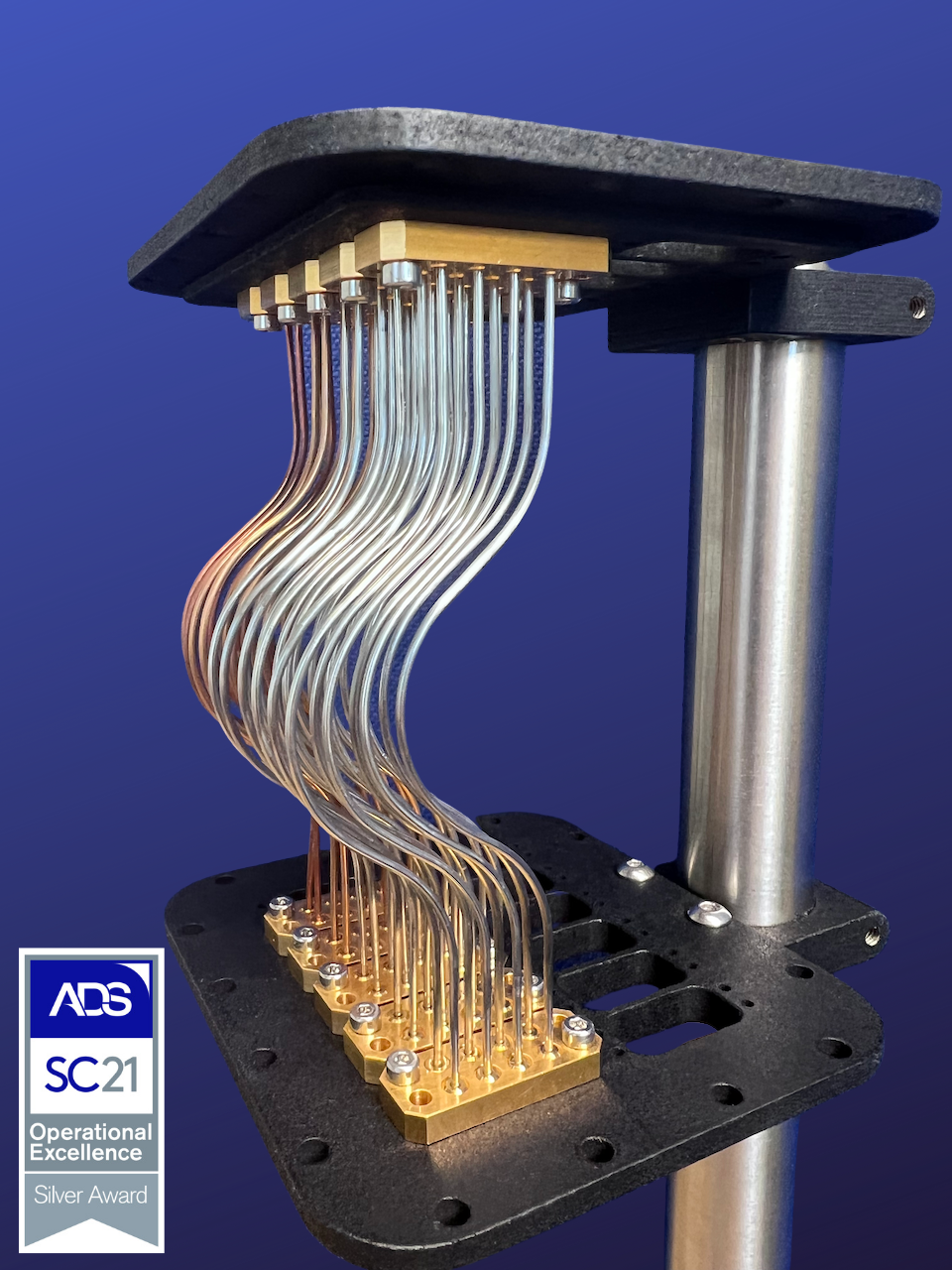 The programme is designed to recognise performance in supply chains and has been endorsed as part of the Aerospace Growth Partnership (AGP's) Competitiveness Charter. It provides a framework for operational improvements at minimal cost to the business by applying lean production principles and tools.
Commenting on the achievement, Intelliconnect's managing director, Roy Phillips said: "Defence, security and aviation are key markets for Intelliconnect and it's very important for us to be positioned to compete to the best of our ability. It's a great testament to our whole team that we have continued to meet the stringent requirements of SC21 during such a difficult period, and from achieving our first bronze award in 2016 we continue to be focused on continuous improvement."
The UK-based manufacturer of RF, waterproof and cryogenic connectors and cable harness assemblies operates in the medical and industrial markets as well as defence and aerospace sectors.
SC21 was launched 14 years ago and is endorsed by all major UK aerospace and defence companies. It is managed by ADS, the trade organisation for the aerospace, defence, security and space industry at a national and international level. ADS works with SC21 participants, prime contractors, regions and regional associations, strategic partners, accredited practitioners, training partners, providers, assessors and ambassadors. Recognition is granted once all of the SC21 required framework elements have been proved to meet the required criteria in terms of delivery, quality, sustainable improvement and the associated improvement frameworks including business and manufacturing excellence.