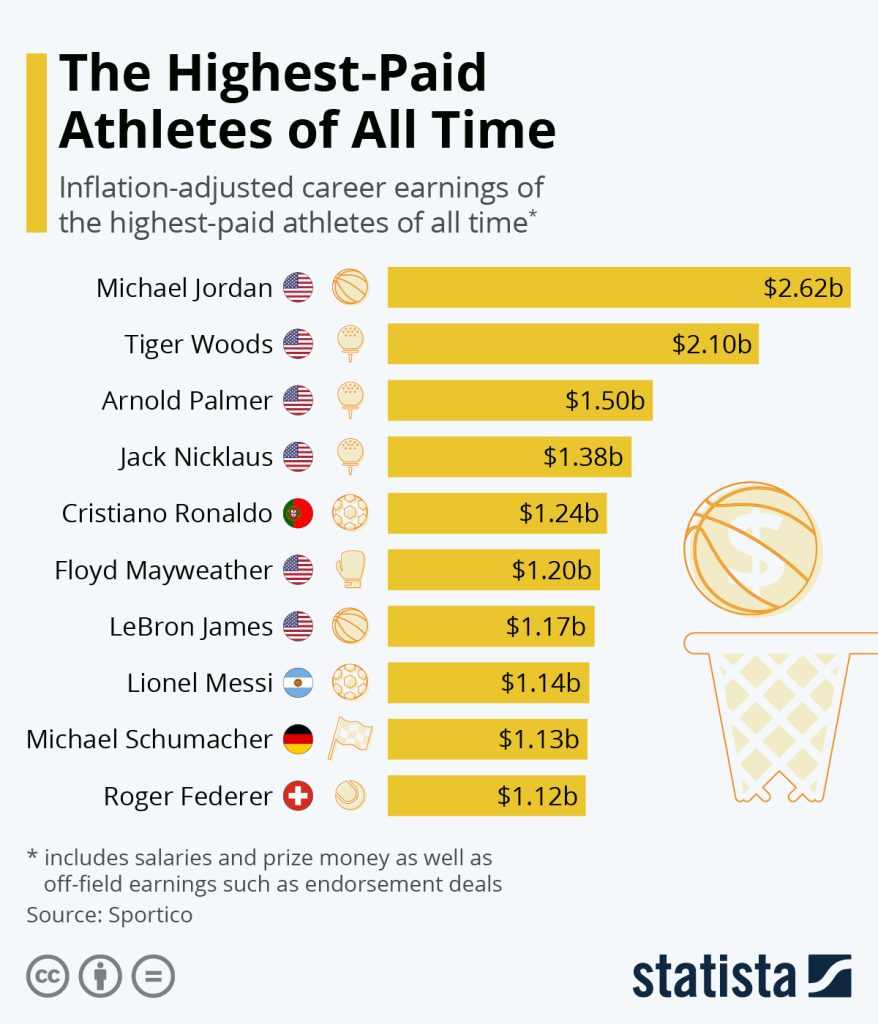 Jordan's inflation-adjusted career earnings amount to $2.62 billion, with more than $100 million coming from licence payments from Nike according to estimates from Forbes.
Another basketball player, LeBron James, ranked 7th with career earnings of $1.17 billion.
Three golfers made the top 5 on Sportico's list, with Tiger Woods the only athlete besides Jordan to crack the $2 billion threshold.
Soccer superstars Cristiano Ronaldo and Lionel Messi are also featured in the top 10, alongside with Roger Federer, Floyd Mayweather and Michael Schumacher,