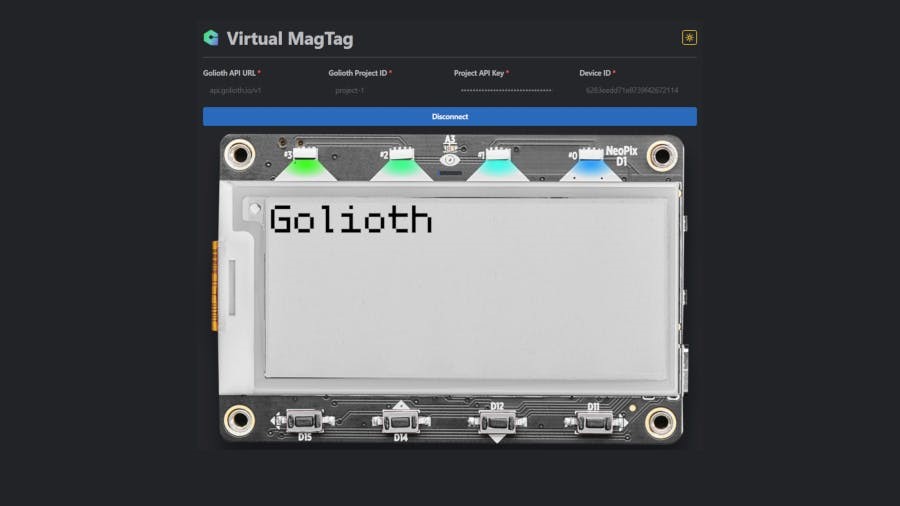 Earlier this year, the Golioth IoT development platform announced the launch of its new product feature– a web console for creating a custom user interface for your IoT devices. The web console is already part of the Golioth IoT development platform feature suite, but the ability to create our own user interface to access and control the entire IoT fleet is interesting. This capability gives you the flexibility to send and receive data in real-time, check on the state of each device, and read logs from the hardware.
The company has written a detailed blog on using the web console and its custom UI feature to demonstrate this around the image of an Adafruit MagTag, a development board used for the developer training program. As the author notes, "It's pretty cool to click a button on the image and see the device in your hand react."
After this, Golioth announced a series of new features– one of which is the Golioth LightDB Stream, a purpose-built for collecting time-based data from devices deployed in the field. Golioth LightDB Stream sends data to the Golioth cloud and as soon as the data hits the server, it is timestamped and placed into a database. Using the Golioth Device SDK, the user only needs to understand the high-level function to send data, and everything else happens "under the hood."
The team introduced account management, self-service upgrades, and the ability to manage teams on Golioth IoT development platform. The new organization's feature gives teams, accessibility from the new account page and adds the ability for Golioth users to create and manage organizations within their user accounts. On the other hand, Golioth's new self-service subscription makes the enterprise grow seamlessly.
Golioth CloudEvents is designed to format event data so that one cloud provider can understand the incoming data from another cloud provider. The standard includes things like the type of event, source of the event, and formatting of the event. Golioth helps users get their data to and from resource-constrained IoT devices in the field. Interestingly, the latest feature that comes into the market from Golioth is updating device firmware over the air, and this has become a critical feature for every IoT deployment.
"As a device management cloud, Golioth delivers all of the tools you need for dependable OTA. That means associating new firmware binaries with specific hardware variants in your fleet, using a rollout process that informs the device a new version is available, and confirming the state of the currently running firmware."
For more information, head to the official website and start using Golioth IoT development platform for scale.