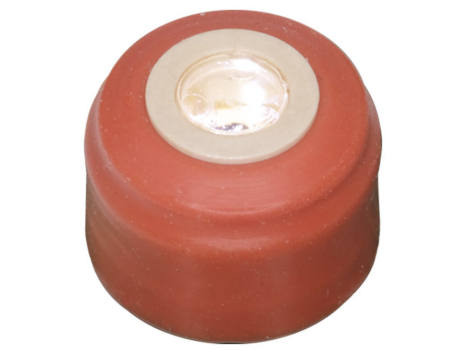 C&K has added a cold white illuminated and waterproof key switch to its K12S range.
Called K12S Bright White, the "cold white illumination option addresses the growing need for a high-quality switch with brighter illumination for high-volume industrial and automotive manufacturing", according to the company.
The switches are surface-mount and cylindrical: close to 11mm in diameter and 9mm tall above the PCB.
One version is IP67 sealed for automotive door locks, boot (trunk) openers and motorbike handles, then there is an IP40 version for less demanding environments.
The switches are available with different contact arrangements, including a DPST dual-contact version with a double-step actuation of 6N then 12N, that can meet safety requirements in medical, military, avionics or industrial equipment.
"By configuring different combinations of spring mechanisms and cam designs, we are able to customise the switches' travel distance, actuation force, and contact position to meet a variety of different customer requirements within the same form factor," said C&K product manager Cedric Garropin. Across the range there are seven standard LED colours, plus custom options.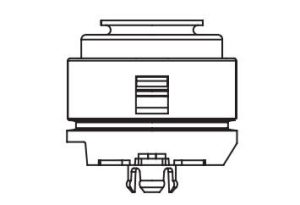 The surface-mount switch is also available without the alignment peg
Contacts are gold-plated and self-cleaning with <100mΩ resistance, 100N overload resistance and life cycles of 1,000,000 operations.
The parts can be reflow soldered.
Other applications include mechatronics – within sub-assemblies requiring precise control for joysticks, remote controls, vehicle cabins, on forklifts and in crane controls.