The best noise-cancelling headphones make it possible to hear our favorite songs, movies, and podcasts in peace and quiet. They are designed to block out the unwanted noise of planes, trains, and colleagues, while delivering unmatched audio, great comfort, and stable battery life. Some even come with smart features that enhance the listening experience on all devices.
Living in an obnoxiously loud world that makes it difficult to hear music the way it was meant to be heard – with sonic precision and free of distractions –is where active noise-cancelling headphones come to the rescue.
Since there are a lot of sound silencers out there, it's easy to pick a pair you'll regret spending money on because it either looked cool or was available at a super-cheap price on Amazon. Don't fall for it. We vetted several of the top brands to find the best options for you. This includes big names such as Apple, Bose, Sony, and Sennheiser, along with newcomers to the category like Bowers & Wilkins and Cleer.
If you're looking for some of the best noise-cancelling headphones to pair with your all-new iPhone or laptop, look no further. Let's get into our top picks.
What are the best noise-cancelling headphones?
Right now, the Bose 700 Headphones are considered the No. 1 best noise-cancelling headphones. The company's latest model has set the new standard for noise neutralization on wireless headphones, featuring 10 levels of adjustable ANC and an eight-mic system that produces superior sound and call quality.  If you want something similar, but in true wireless form, it doesn't get any better than Bose QuietComfort Earbuds, which harnesses the same innovative ANC technology and sound quality as the 700. Then there is the all-new Bose Quietcomfort 45, the latest over-ear release that retains the brand's signature ANC performance and increases battery life.
A close second on our best noise-cancelling headphones list is the Sony WH-1000xM4. Not only is the latest Sony flagship model the best-sounding pair on the list, but also has remarkable ANC that nearly rivals Bose's technology. The extended battery life and special features via Sony Headphones Connect app make them an ideal Bose 700 alternative, but more so, an excellent option for music lovers who want to block out the ambient chaos around them. In addition, the all-new Sony WF-1000XM4 enters our list not too far behind, with refined sound and similar noise-cancelling performance in a smaller package.
The Apple AirPods Max is one of the finest-sounding models out there that also provides you with strong noise cancellation, steady battery life, and an eye-catching design. You can expect amazing iOS integration, some of the best call quality in the category, and plenty of special features that elevate sound quality. Another Apple inclusion is the AirPods Pro, wireless earbuds that have set the standard for overall performance in the category, as demonstrated by its dynamic sound, surprisingly good noise cancellation, and unique features like the Ear Tip Fit Test for optimal fit.
Bowers & Wilkins has made its presence felt in the ANC market as well with two noteworthy models that rank highly on our list. The PI7 is the company's first-ever pair of wireless earbuds and have the audio performance and noise cancellation to match their expensive MSRP ($399), while the PX7 Carbon Edition is a fancier upgrade to the brand's popular ANC wireless headphones that serves up premium looks and sound.
Laptop Magazine is keeping tabs on upcoming releases scheduled such as the highly anticipated Sony WF-1000xM4. Nonetheless, there is something here for every type of listener. Here is our ranking of the best noise-cancelling headphones based on performance, style, and purpose.
The best noise cancelling headphones you can buy today
New design? Check. Enhanced noise cancellation? Check. Stronger specs? Check. Special features? Check. Reasonably long battery life? Check. Great audio performance? Check. The Bose 700 makes the strongest argument for best noise-cancelling headphones by offering all of this and so much more. Granted, noise cancellation is where these wireless headphones really stand out. With 10 adjustable levels, these are, by far, the most powerful ANC headphones that Bose has made to date.
The technology not only works when you're listening to music or podcasts; the eight integrated mics ensure that the sound quality when you're making and receiving calls is just as good as when you're using only your smartphone. Bose also added easy-to-use touch controls and a slick companion app to set your default digital assistant (e.g. Alexa, Google Assistant, Siri) and cycle through ANC levels. While battery life is standard at 20 hours, this is shorter than what most competitive models offer, though you can pick up the 700 charging case for $80 to gain an extra 40 hours and store the cans safely.
Also, anyone working remotely who wants to advance their virtual collaborations can pick up the 700 UC edition, a new model designed to work with third-party cloud services like Microsoft Teams, Google Meet, and Zoom.
See our full Bose 700 review.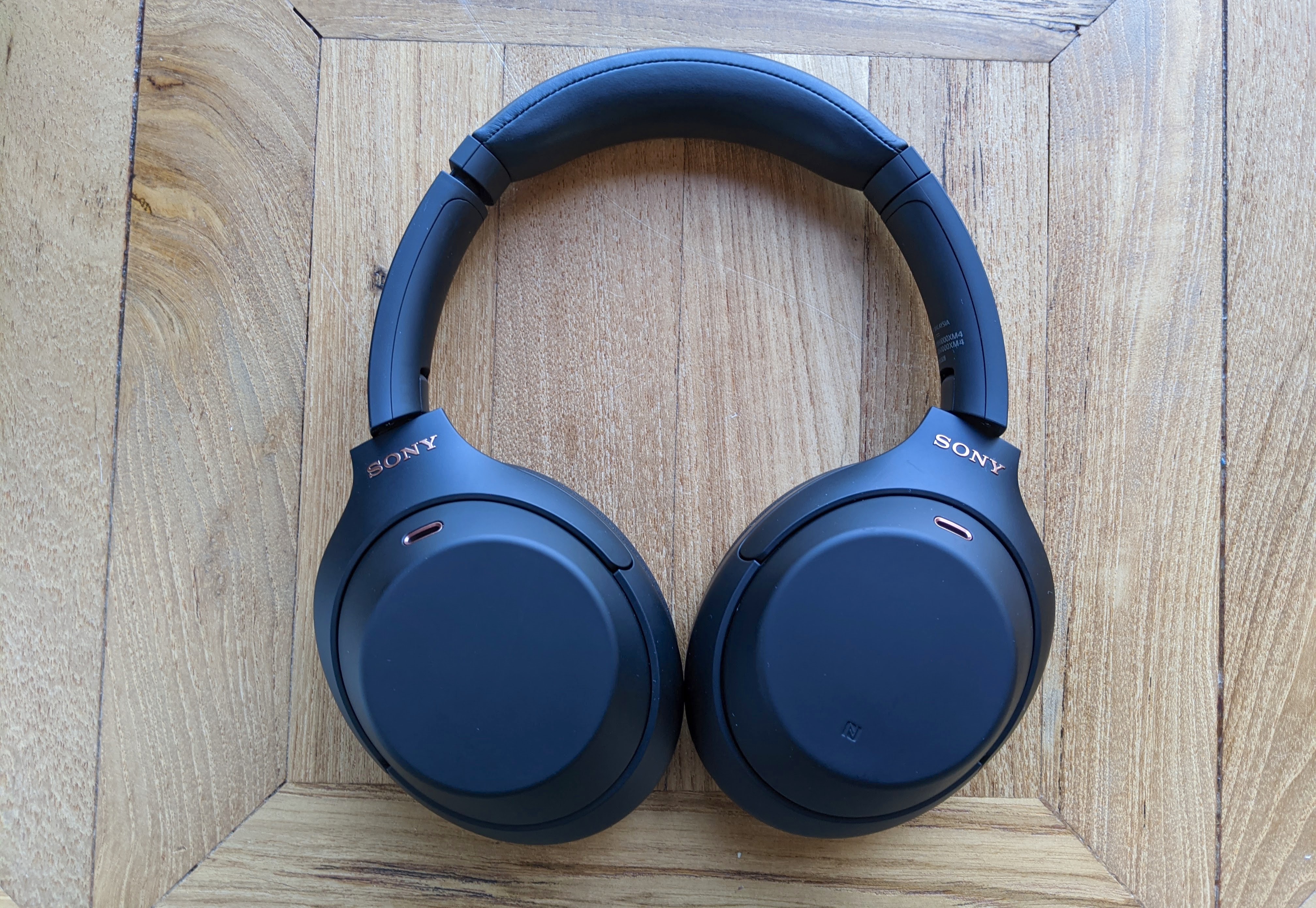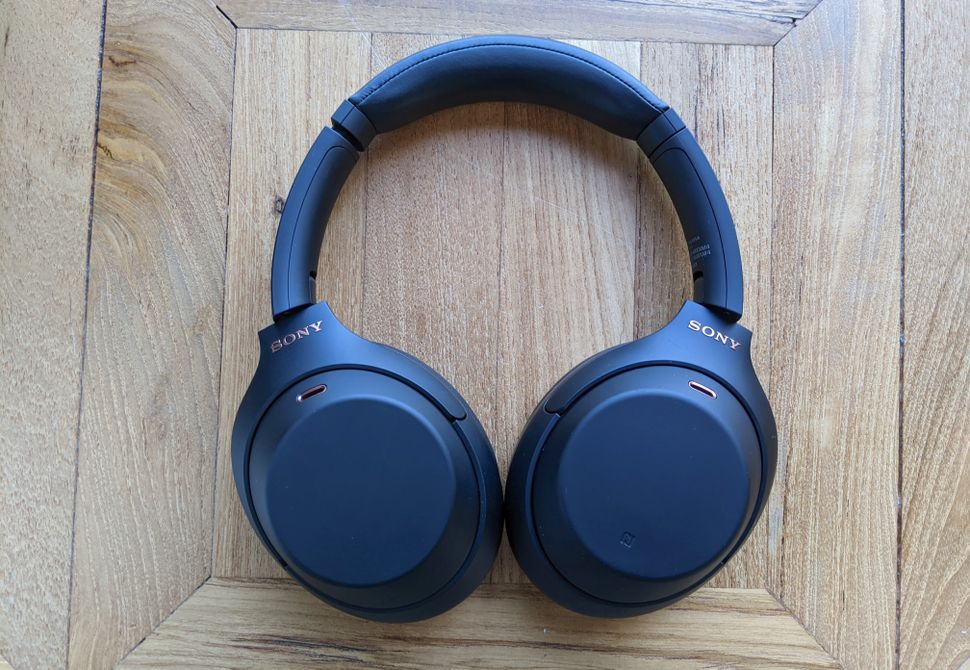 Our recent face-off feature pitted the Sony WH-1000xM4 against the Bose 700 to determine the true king of noise cancellation, and though it came out on the losing end, it was by an incredibly small margin. Sony's ANC technology is right up there with Bose's, employing a series of advanced technologies (e.g. Dual Noise Sensor, QN1 processor, feedforward mics) to block out ambient noise at the highest level. Sound is more bountiful on the WH-100xM4 with the 40mm drivers pumping out emphatic and precise sonics to enjoy music selections from all genres. Adding to its sonic capabilities are the several customization options in the Sony Headphones Connect app to tweak the soundstage to one's liking, from the adjustable EQ to the multiple presets to Sony's 360 Reality Audio feature.
The only thing holding back the second best noise-cancelling headphones from perfection are the touch controls, which have a tendency to misunderstand touch gestures and executing the wrong commands.
See our full Sony WH-1000xM4 review.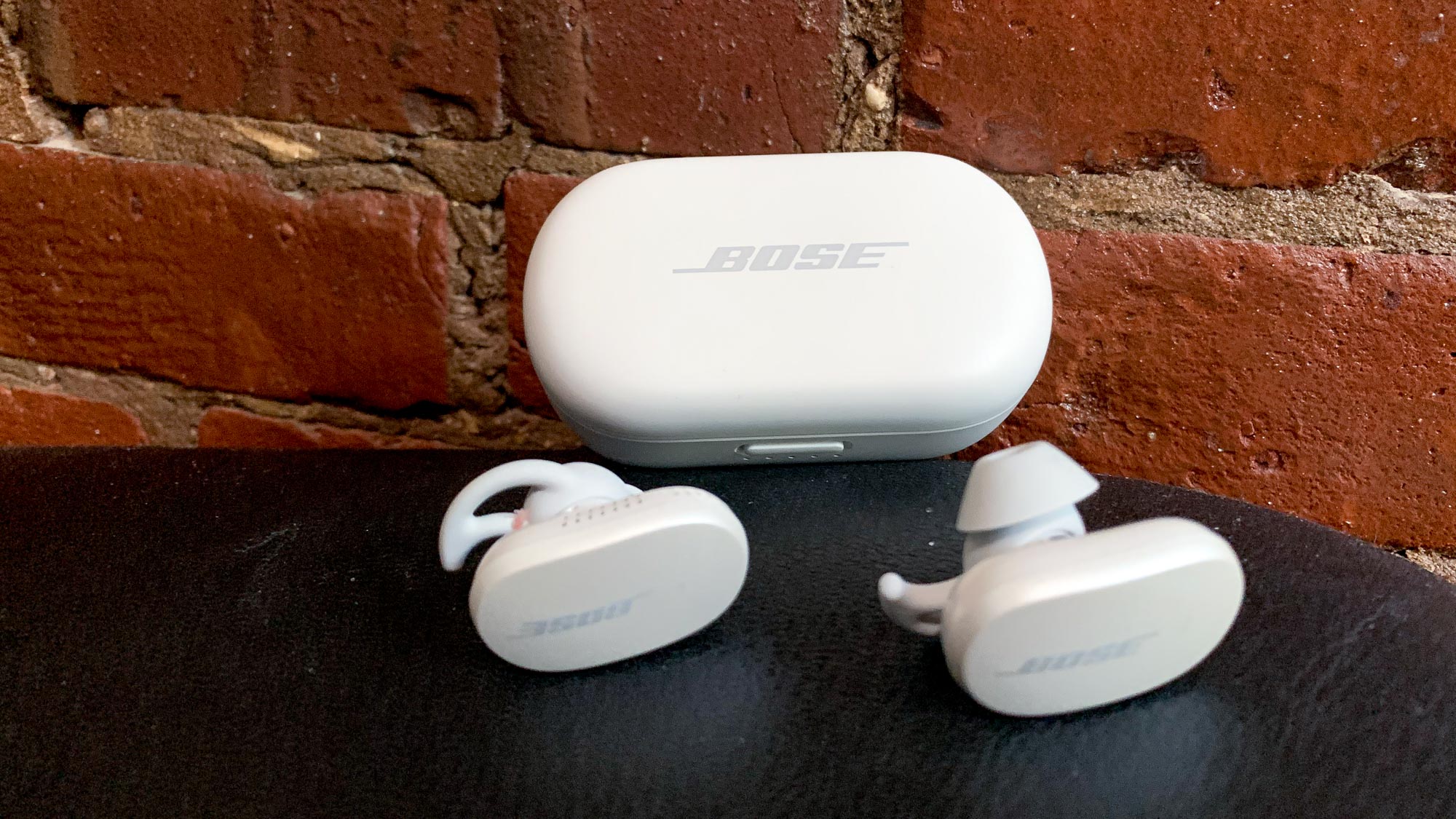 Bose has outdone themselves once again by integrating the same category-leading active noise cancellation as the 700 headphones into these tiny buds. What you end up with is the absolute best ANC model in the true wireless space. Like its over-ear counterpart, the QuietComfort Earbuds grant access to 10 levels of adjustable noise cancellation, three of which can be saved on the Bose Music app, so you can easily cycle through them on the left bud. Bose transferred over its Active EQ technology and proprietary drivers to give these buds a warm, pleasant sound as well. And just when you thought the performance perks stopped there, the QuietComfort Earbuds boast a strong mic array that guarantees best-in-class call quality.
All of that functionality surely requires a lot of battery life to operate, which, sadly, is the QuietComfort Earbuds' greatest compromise. Users are stuck with playtimes that are barely higher than the regular AirPods. On top of that, the charging case is ridiculously huge and doesn't hold much portable power either.
Read our full Bose QuietComfort Earbuds review.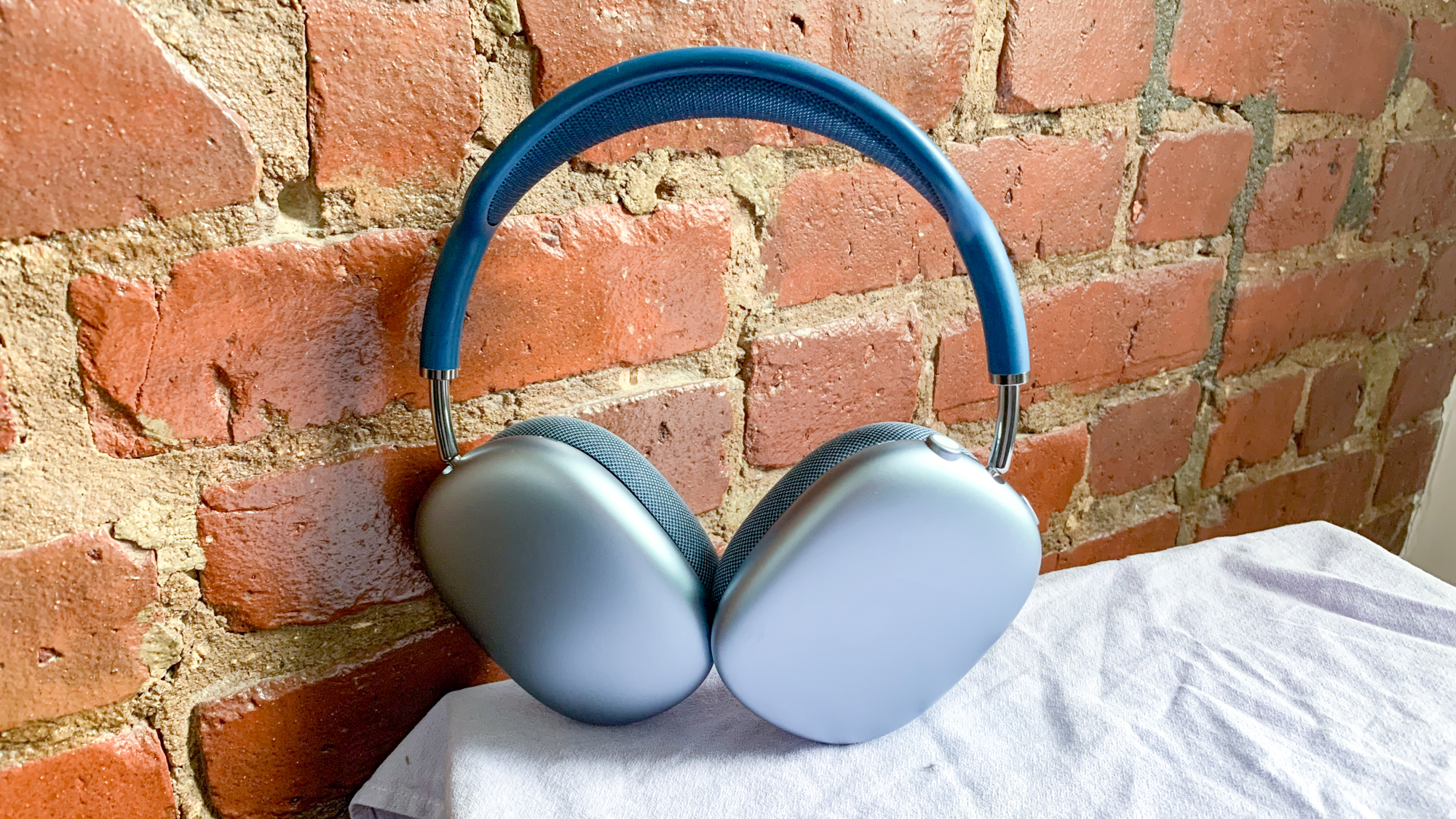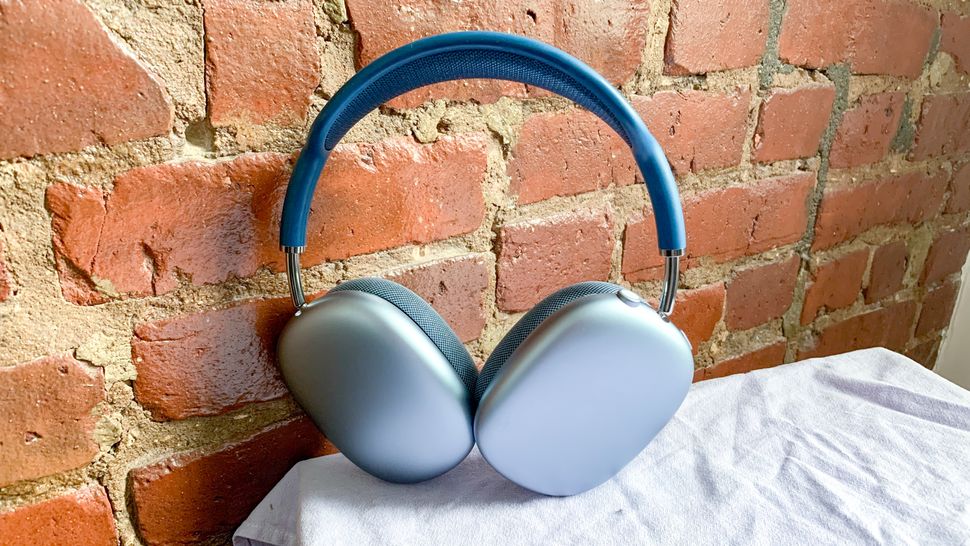 If you're fortunate enough to splurge on the AirPods Max, just know you'll be satisfied with the purchase. Audio is the star of the show, with a bright soundstage that emphasizes mids and highs over lows. Spatial audio takes things up a notch by creating immersive surround sound, which makes a world of difference when binging video content on your iPhone or iPad. The AirPods Max has 9 microphones built into its premium, minimalist design, 8 of which are used to drown out external sounds at a high level; you'll enjoy peaceful listening at the local coffee shop, on commutes, or in the comfort of your own home. Then there's the seamless iOS experience that instantly pairs these cans to your iDevices, along with plenty of other software perks like audio sharing and "Hey Siri" voice activation.
As impressive as Apple's first-ever wireless headphones are, they bear several flaws. The carrying case and price stand out most. Apple's handbag-like design not only looks silly, but it offers very little protection for the headphones. And paying over $500 for noise-cancelling headphones is asking too much, especially when Bose and Sony sell stronger noise-cancelling solutions for less.
See our full Apple AirPods Max review.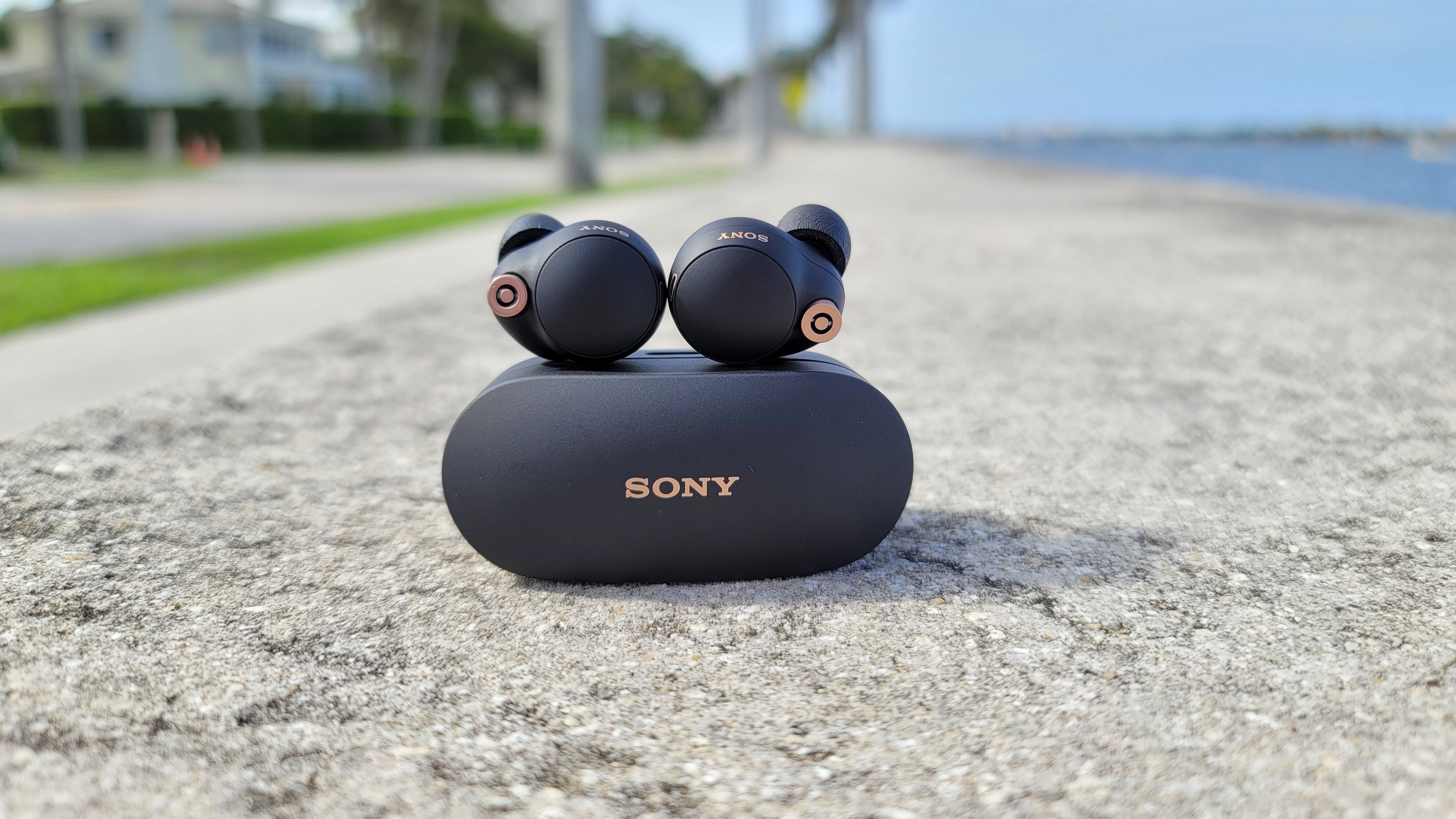 The Sony WF-1000XM4 is about as perfect as a pair of wireless earbuds come. Overall performance is dynamic, courtesy of Sony's new V1 processor, which keeps the buds operating at a fast pace and simultaneously reduces distortion, while enhancing the audio quality. Music and movies sound excellent, thanks to Sony's well-defined sound profile and 360 Reality Audio support for spatial audio. Noise cancellation is powerful. Features are practical and in abundance; you will feel overwhelmed when entering the Sony Headphones Connect app. Battery life is sufficient with 6 hours of ANC playback. The design has also been revamped for better durability, enhanced noise neutralization, and a more ergonomic fit.
The only real complaint that we have is the lack of a Find My Earbuds function (this is a must for any pair of $300 buds). Besides that, the WF-1000XM4 crushes nearly every mark.
Read our full Sony WF-1000XM4 review.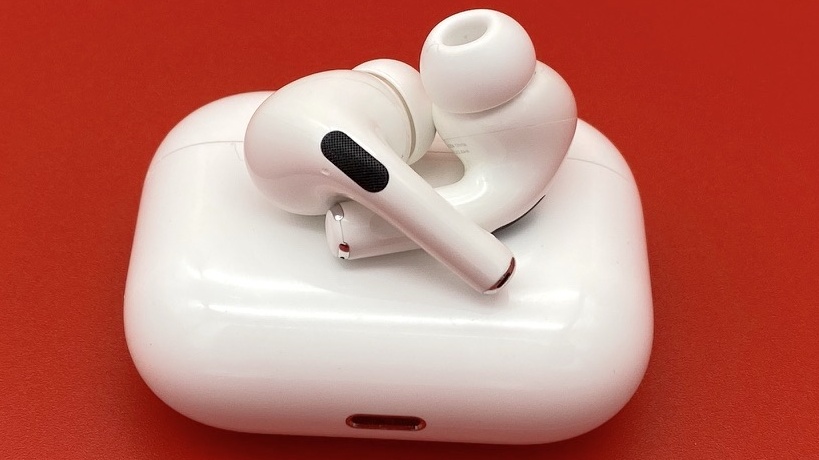 No one thought Apple was capable of creating a solid pair of noise-cancelling wireless earbuds. Well, they proved the haters wrong, creating the absolute best mobile accessory for iOS/macOS devices: the AirPods Pro. The new sweat-proof design looks better and fits more securely in your ear, sound quality has been slightly improved, and the highlight feature — active noise cancellation — effectively reduces ambient sounds (just don't expect a miracle). We're also fans of the new force sensors on the stems, which uses pinch gestures to execute commands and is more responsive than the tap control scheme employed on previous AirPods models.
With the release of iOS 14 comes new features like automatic switching and spatial audio, which creates a three-dimensional soundscape that gives movies an extra layer of immersion. Add everything we loved about the original AirPods — excellent call quality, seamless pairing, a strong Bluetooth connection, and supreme comfort — and we have no reservations naming the AirPods Pros the best overall wireless earbuds. 
See our full AirPods Pro review.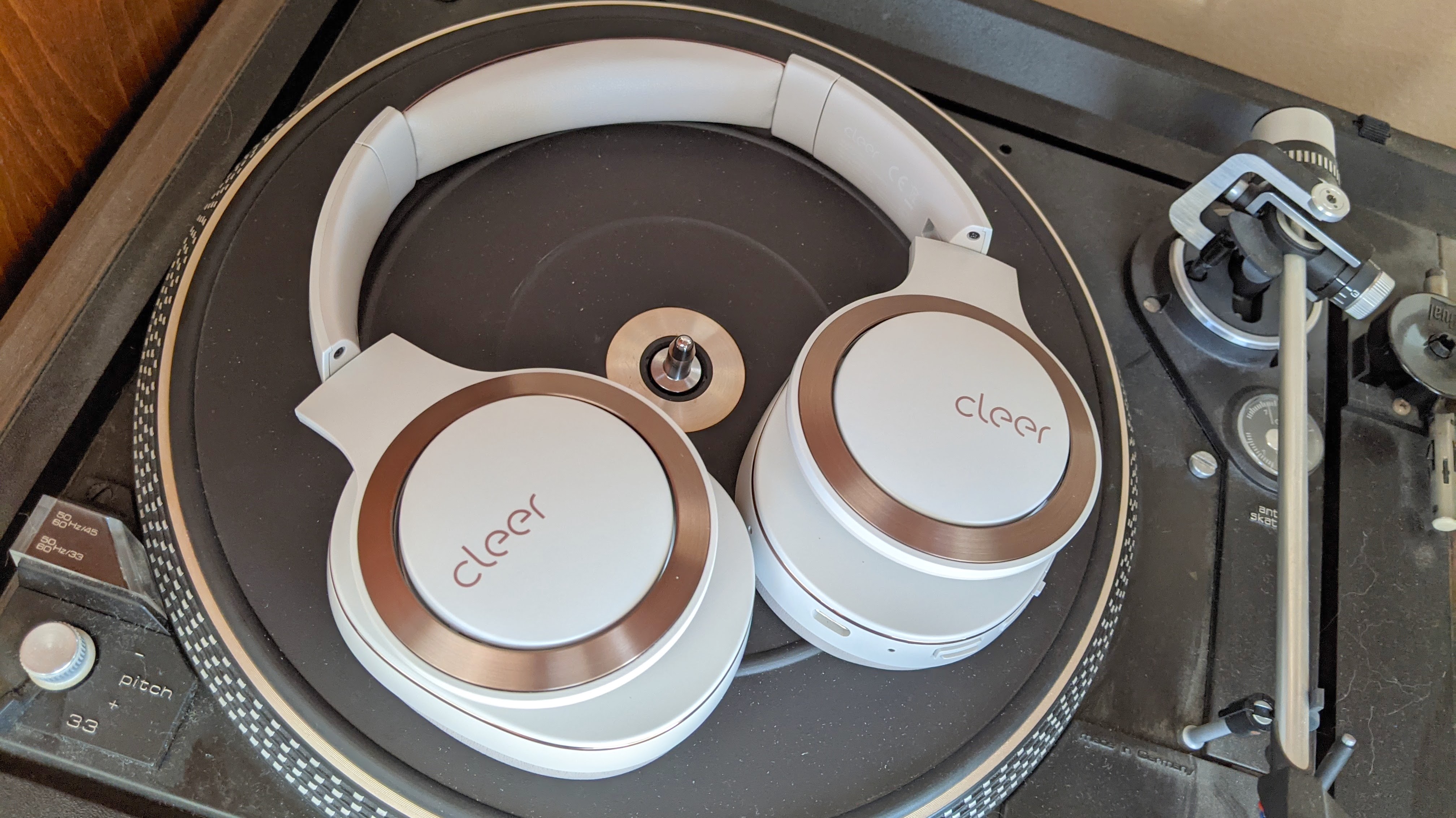 The Cleer Enduro ANC offers the most functionality in a pair of noise-cancelling headphones listed under $200. We're talking a powerful soundstage that can be personalized via built-in EQ, quality active noise cancellation, multiple connectivity options (e.g., Google Fast Pair, NFC), and up to 10 levels of ambient listening. Then there is the Enduro ANC's biggest hallmark, battery life, which is rated at 60 hours with ANC on. Do the math and that is triple the playtime of the Bose 700 and AirPods Max. Cleer also includes some nifty bonuses like an airline adapter and aux cable to use the headphones in passive mode.
Design-wise, these headphones aren't the most appealing, especially when compared to the brand's more premium offerings. The companion app needs more features as well. Even then, these are criticisms you can deal with when factoring in the attainable price point.
See our full Cleer Enduro ANC review.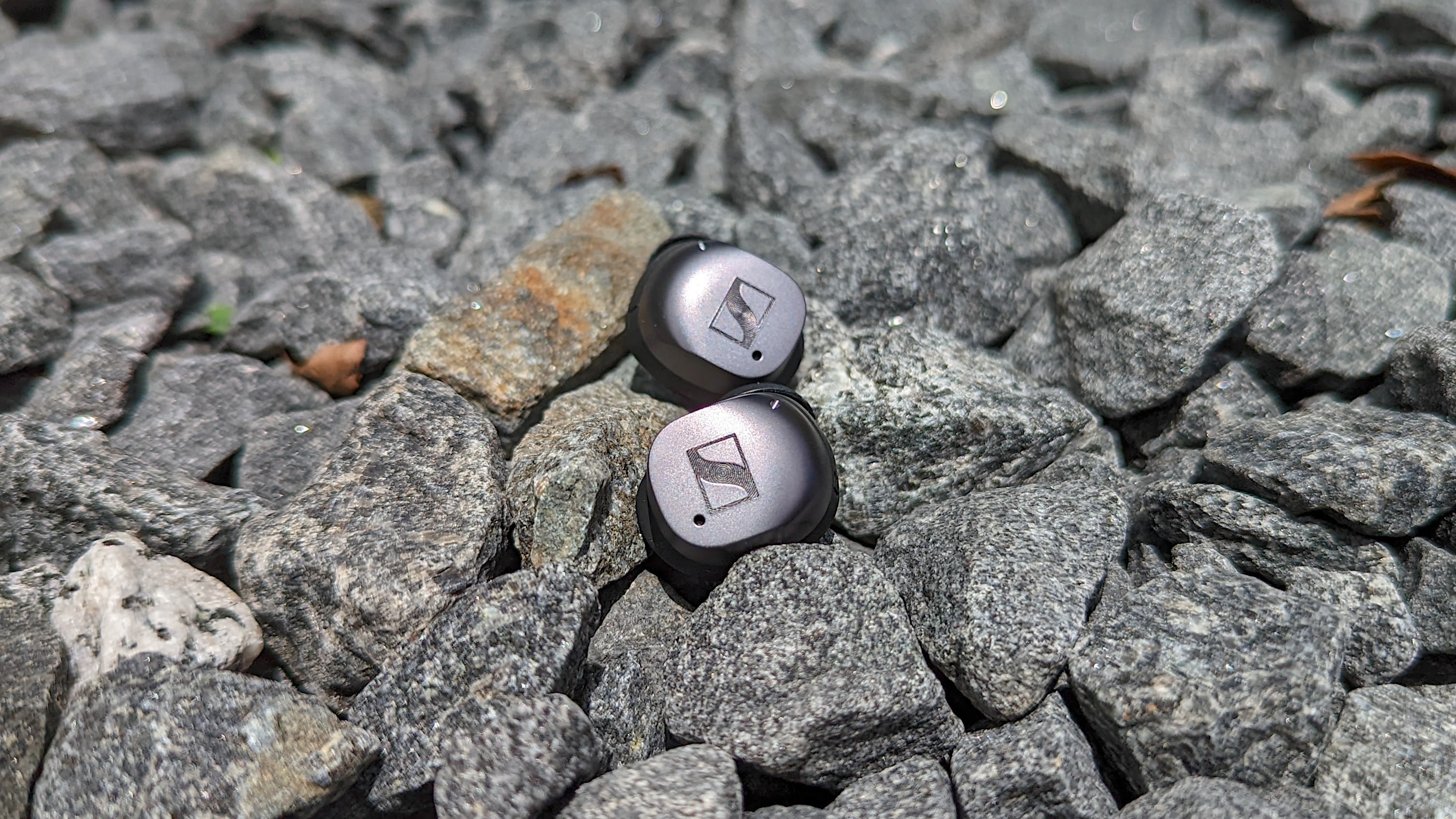 The Momentum True Wireless 2 was a solid noise-canceller and its successor is even better. Sennheiser made the switch from active to adaptive noise cancellation, a gamble that pays off hugely, delivering noise neutralization that is nearly on the same level as the Sony WF-1000XM4. Sounds across the frequency spectrum are completely blocked out or reduced well enough not to compromise audio, which remains exceptional and makes the most of new customization features. These include Sound Check for fine-tuning audio to your hearing and Sound Zones to optimize the EQ by adjusting sound to your location. The all-new design is also gorgeous and has earned the buds a 2022 Red Dot Design Award.
Despite launching for $50 less than its predecessors, the Momentum True Wireless 3 is still considered pricey. However, given the market's other high-priced models, several of which rank highly on this list, we feel it's a worthy investment.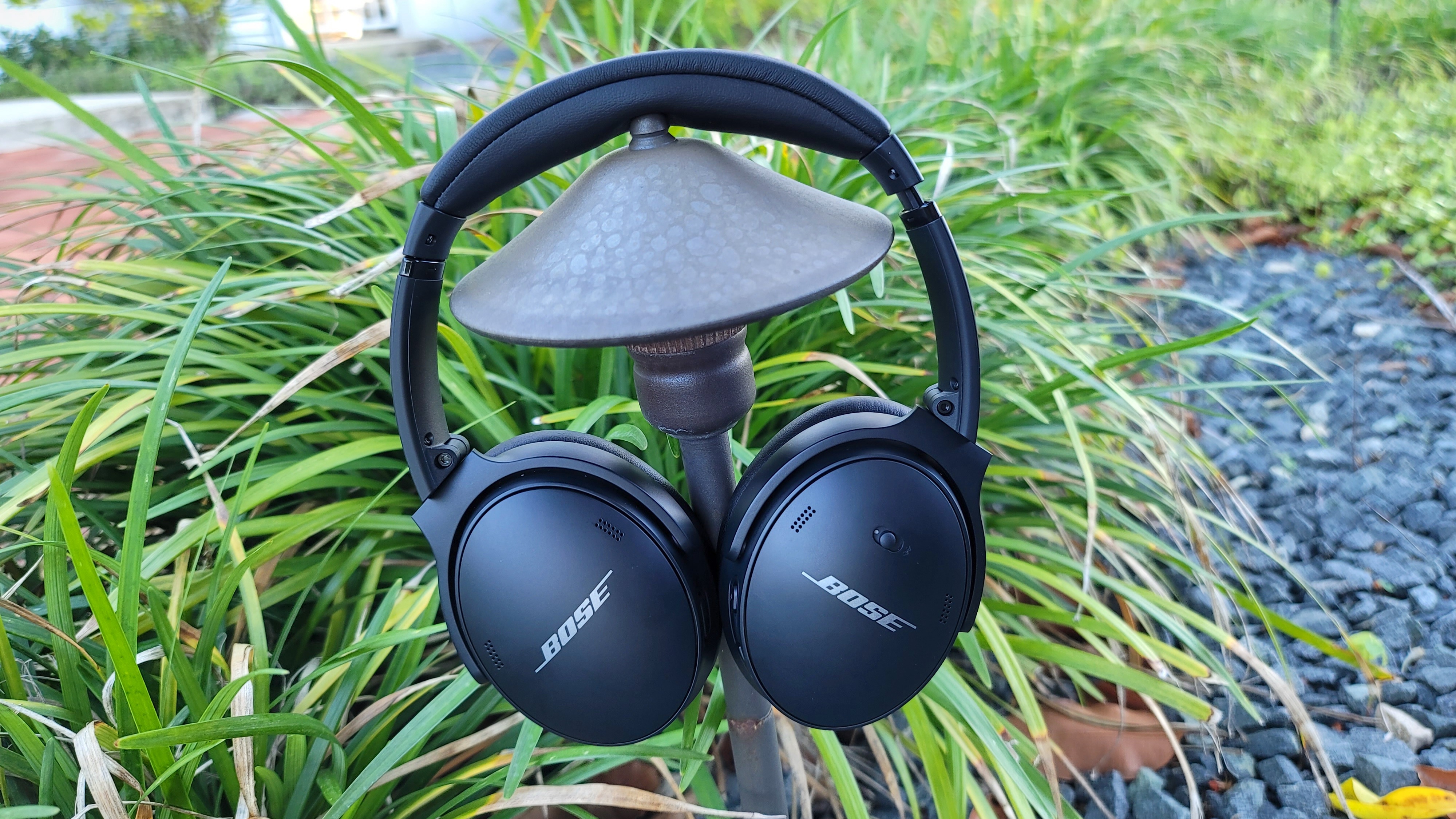 We've anticipated the Bose QuietComfort 45's arrival since the leaks and rumors starting surfacing on the Net weeks ago. The latest entry in Bose's popular wireless noise-cancelling headphones series doesn't disappoint. You're given two different ANC modes: Quiet for traditional noise cancelling and Aware for ambient listening. Thanks to the "new electronics package" employed by Bose, these headphones handle mid-range frequencies better. Like its predecessor, the QC45 lets you use ANC when in wired mode. The series also receives an increase in battery life, which is bumped up to 24 hours over the standard 20 hours featured on past models.
As much of an upgrade as the QC45 is, the model isn't flawless. Not being able to turn off ANC mode means the headphones are always using energy. The lack of extras (e.g., adjustable ANC, EQ) compared to the Bose 700 might be a deal-breaker for some as well.
Read our full Bose QuietComfort 45 review.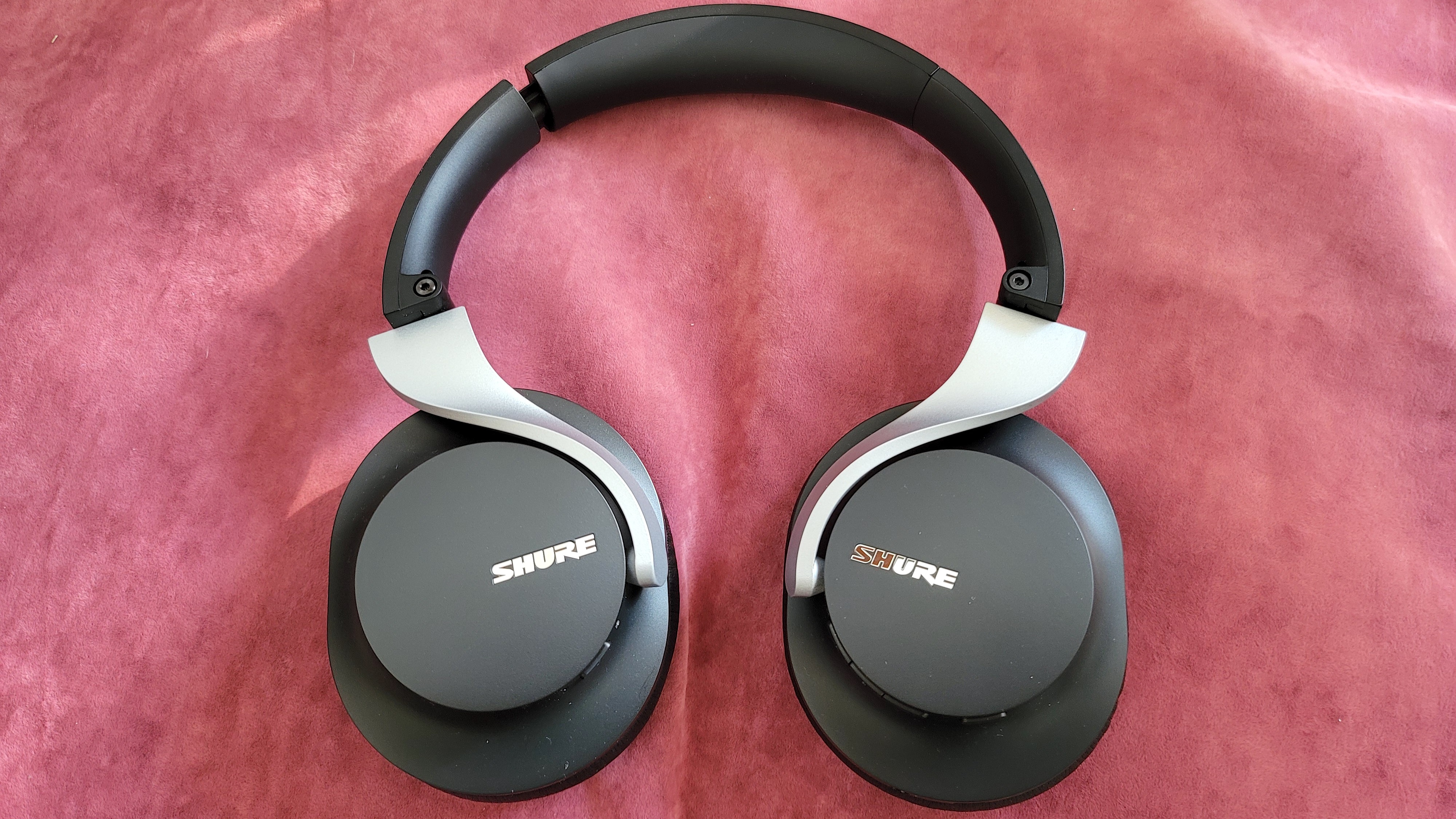 The Aonic 40 makes for a superb Bose alternative, blessing listeners with some of the strongest noise cancellation in the category for a lower price. Three levels of ANC grant full control of ambient blockage, though the best results come from the Max setting, which effectively silences 85 percent of distractions around you. Studio-quality sound comes out of the 40mm drivers, so you can hear recordings the way musicians and engineers intended. Battery life is also rated higher than any Bose model.
While the design is fancy and well built, Shure focused very little on the control scheme and portability. The buttons are too stiff and difficult to locate at times, and the headphones' 11-ounce weight can be cumbersome on the skull after two hours of wear.
Read our full Shure Aonic 40 review.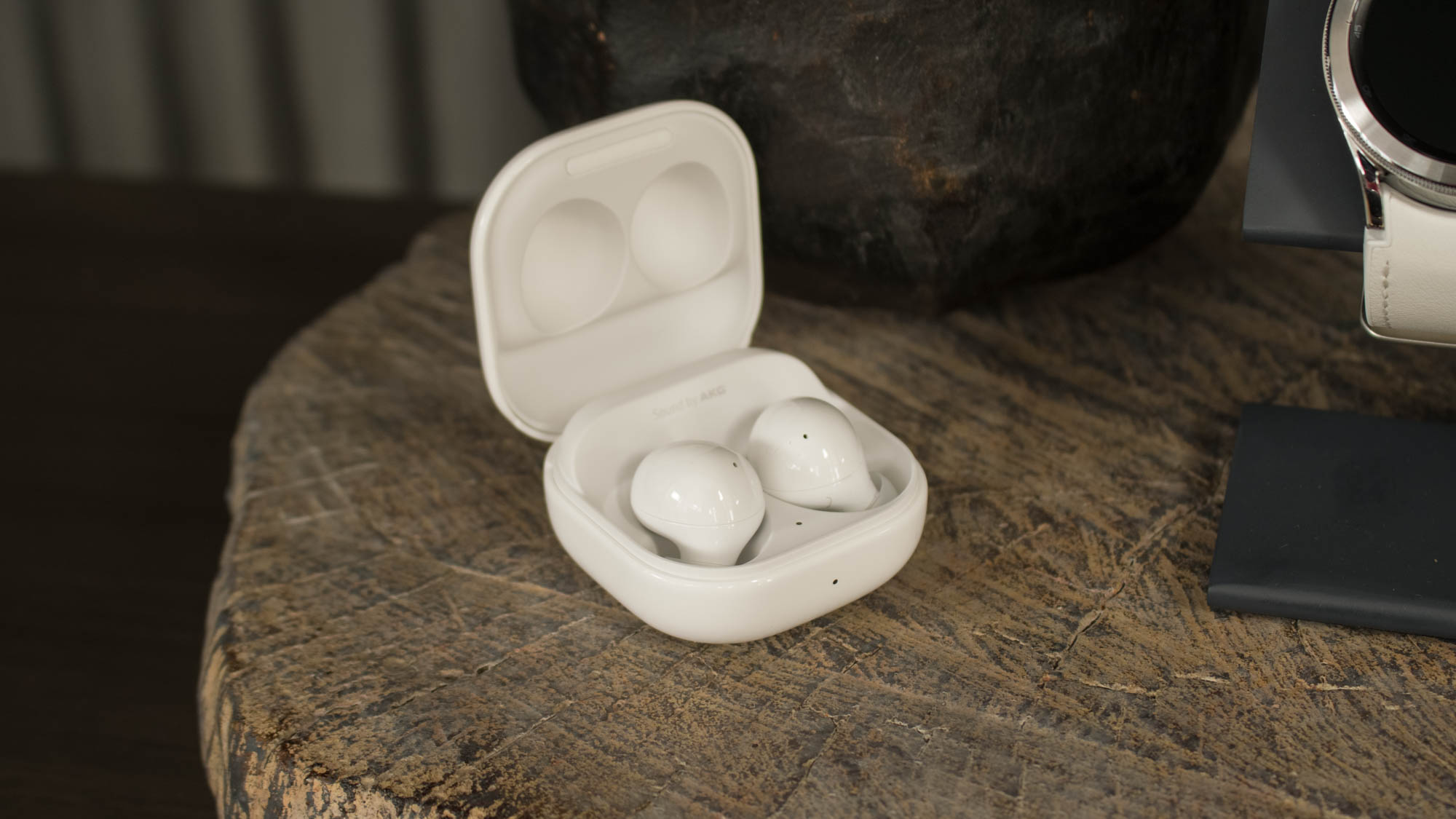 The small but mighty Galaxy Buds 2 is a fantastic value for Samsung Galaxy smartphone owners that require portable audio companionship. Powerful ANC and ambient modes give you full control of how much external sound you want to hear, while the dynamic two-way speaker pumps out crisp highs and deep lows. Those who own a Galaxy smartphone get special perks like the low-latency Gaming Mode and Samsung's Scalable Codec support, which enhances audio quality over the SBC codec. The Galaxy Wearable app also extends functionality with an Accessibility mode to let you assign ANC to one earbud, plus an EQ that has six well-engineered presets.
The weaker IPX2 durability means these buds aren't as water-resistant as other competitors, and the less premium design makes the high-end Galaxy Buds Pro more enticing. Nonetheless, it's an affordably suitable pickup for anyone invested in Samsung's mobile ecosystem.
Read our full Samsung Galaxy Buds 2 review.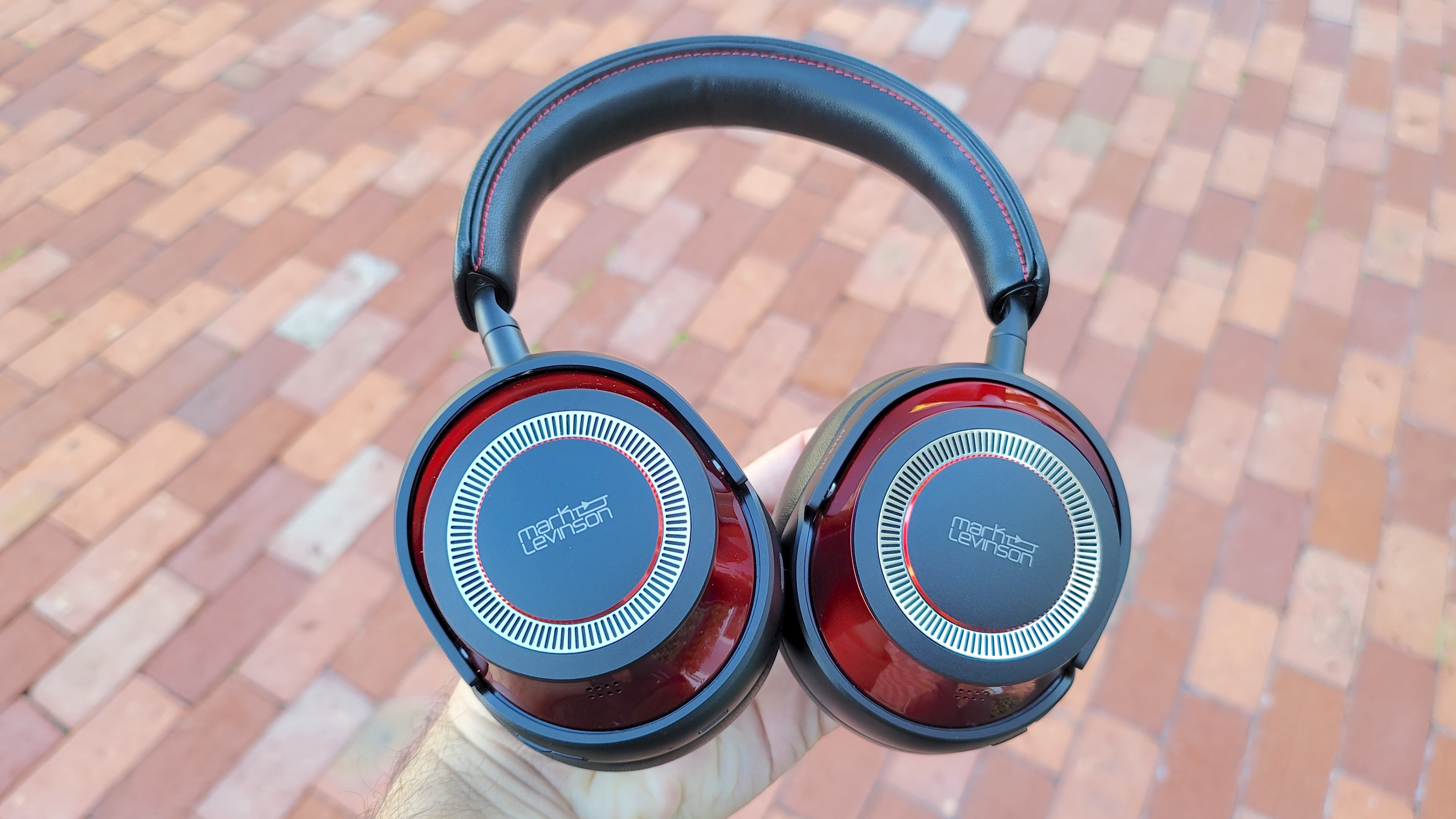 Spending a grand on noise-cancelling headphones might seem preposterous to some, especially when the average MSRP for a pair falls within the $200-$350 range. So, what makes the Mark Levinson No. 5909 any more special than some of the other models on this list? Audiophile-grade sound. These costly cans come equipped with 40mm beryllium coated drivers, a metal mesh bass port, and Bluetooth 5.1 with Hi-Res Audio certification for LDAC streaming. In other words, you can expect professionally engineered sound across all media devices. ANC could be better for the price, though it's capable of blocking out a large amount of ambient noise. Battery life is also rated higher than any Bose noise-cancelling model.
The extra weight causes some discomfort, and the companion app doesn't offer as many features as other competitors. At the same time, you'd be hard-pressed to find a pair of sub-$1,000 circum-aural, closed-back headphones that can do what the No. 5909's does.
Read our full Mark Levinson No. 5909 review.
How to choose the best noise-cancelling headphones for you
The best noise-cancelling headphones often come at a premium, so you'll want to make sure you're getting top-notch noise neutralization for your dollar. Seek out models that advertise active noise cancellation (not to be confused with passive noise cancellation). The difference is ANC uses microphones to pick up incoming ambient sounds and creates inverse waves that cancel them out in real-time, while PNC physically isolates these sounds through the headphone design.
Audio should be your second priority. Clearly, you want headphones that sound great when indulging in your music collection and jumping on Zoom calls. See if you can find headphones with powerful drivers, along with special features like adaptive sound (e.g. AirPods Pro) and customization settings to tweak the sound profile to your liking.
Next on the checklist is battery life. The standard playtime for ANC headphones is about 20 to 25 hours, though some manufacturers have launched models that can generate up to 35 hours or more. There are even some headphones that let you use ANC in wired mode (e.g. Bose 700).
Design plays a pivotal role as well, especially if you're someone who spends a majority of their time on the road. Ideally, you want headphones that are lightweight and portable, and come with some sort of travel case to easily store them. They should also feel comfortable and provide a stable fit.
Connectivity should not be overlooked either. While Bluetooth 5.0 is the best way to go for fast and strong wireless performance, you may find certain models with less powerful Bluetooth protocols (e.g. Bluetooth 4.1/4.2) that can still operate reliably.
How we test the best noise-cancelling headphones
Laptop Magazine takes several factors into consideration when putting together our list of the best noise-cancelling headphones. This includes design, comfort, sound, and overall value. We also compare each model to similar ones in the noise-cancelling category in terms of features, fit, and pricing.
Noise-cancelling headphones are worn over the course of a week for 2 to 3 hours at a time. We assess how accurate and powerful the noise cancellation is by testing these headphones in both indoor and outdoor environments where ambient sounds are produced at high levels. In addition, our reviewers listen to songs across multiple music genres (e.g. classical, hip-hop, jazz) to analyze audio quality, along with clarity, depth, and volume. Furthermore, we test these models on streaming music services that offer hi-res audio.
Lastly, we test battery life, digital assistant support, ease of setup, wireless range, and any app-enabled features compatible with mobile devices, laptops, desktops, and gaming consoles.
After testing is completed, our reviewers rate each model on a five-point system (1 = worst, 5 = best). Any product considered truly exemplary is awarded a Laptop Magazine Editor's Choice badge.