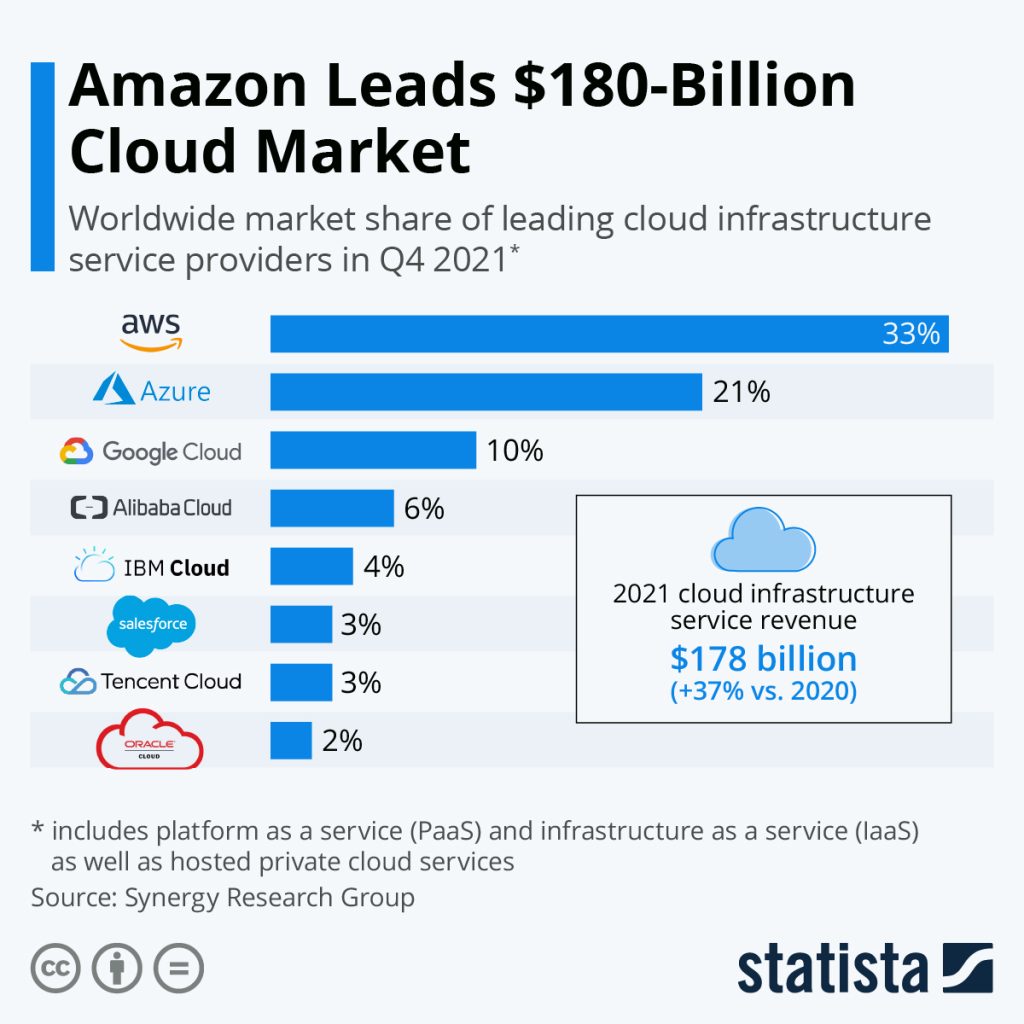 The combined market share of AWS' two largest competitors – Microsoft and Google – was 31%.
In Q4 2021, global cloud infrastructure service revenues surpassed $50 billion for the first time, bringing the industry total for the year to $178 billion.
Amazon and Microsoft accounted for more than half of cloud infrastructure revenues in the final three months of 2021, with the eight largest providers controlling roughly 80% of the market.