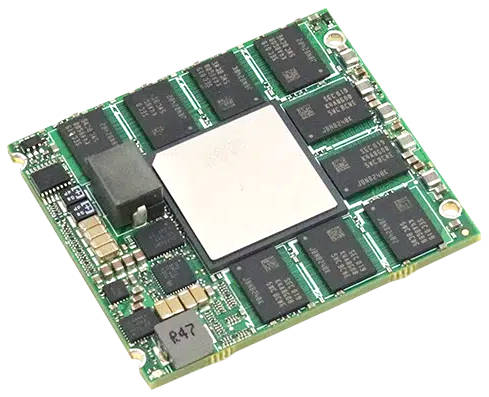 Built around NXP's Layerscape LX21262A processor, the module partners it with up to 32Gbyte of DDR4, 8Gbyte of eMMC and a 8Mbit SPI memory. External SD and PCIe-SSD are supported.
Four 25Gbit Ethernet and and eight Gen 3.0 PCIe interfaces are included and can be run concurrently, and there is a USB3.0 interface plus industrial interfaces such UART and I2C.
Power is needed at 12V and operation is over 0 to 70°C.
"Our LX2-Lite SOMs pack all the embedded power management, memory, storage and I/O sub-systems developers need," according to Solid Run, which pointed out that there are also 12 and 8 core versions.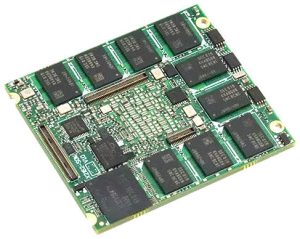 Connections come out through three Hirose DF40 connectors (photo left), and a support board called Clearfog LX2-Lite has been created for development with 2x 25GbE SFP28 ports, 2x 10GbE SFP+ ports and 8x 1GbE RJ45 ports.
Debian, Ubuntu and Yocto operating systems can be supported.
It is "ideal for software-defined networking solutions, edge network security hardware and data processing", according to the company, adding that NXP's 16nm FinFET IC has data path acceleration optimised for L2/3 packet processing, security off-load and traffic management, backed by a 50Gbit/s security accelerator and a 88Gbit/s data compression engine.
The LX2-Lite SOM product page is here