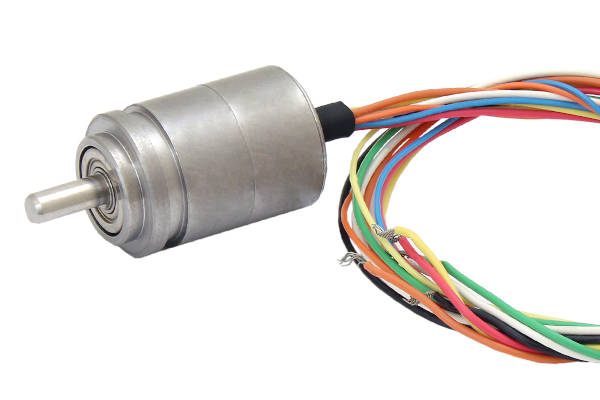 Called RAME012, it is designed to cope with the harsh environments of military and industrial applications over -40 to +105°C.
Operation is from 5V at <100mA and over 360° in the standard version, which has a SSI (synchronous serial interface) output – other interfaces are available.
The interface has six wires: power, ground, differential clock and differential data – clock and data are to RS422 (EIA-RS422).
Accuracy is 11.23bit (±0.15°) at 25°C, and 10.23bit (±0.3°) over the full operating temperature range. Accuracy varies with rotational speed, maintaining better than 0.1% at 10rpm – there is a graph in the data sheet.
The unit starts up in ~20ms and refreshes every 100μs with a latency of 200μs. Sampling rate is ~2.5kHz.
Endurance life is 50 x 106 rotations and both axial and radial play are <50μm with ±2.5N shaft load – up to 5N can be withstood.
The body is stainless steel and it weighs around 11g.
"With its SSI output and excellent performance/size ratio, the position sensor offers a perfect replacement for potentiometers in missile guidance systems, gimbals for optical balls and missile seekers, positioning systems for small industrial servo drives and the multi-dimensional mechanical measurement of surfaces using 3D probes," according to the comany.